Bitmain Antminer S9K in Dubai, UAE
Bitmain Antminer S9K – Ready stock available in Dubai (Call +971552305571 to order)
(UPDATED: Today) (VAT Invoice & DHL Delivery Available in GCC Countries)
Antminer S9K is the most powerful and efficient bitcoin miner in the world comparing with all other ASIC competitions for Bitcoin Mining (SHA-256 Algorithm). Higher the hash power, the better your odds of the miner paying for itself within a reasonable time frame. Naturally, much depends on the Mining Difficulty and Bitcoin price.
Judging value in this space is a complicated exercise, although it would appear that nothing vastly technologically-superior to the Bitmain Antminer S9K is likely to be released in the near future.
Buy / Sell Used Antminer S9K here. You can buy Antminer S9K online with your credit card.
Bitmain Antminer S9K Specification
Brand Name
Bitmain
Product Model Number
Antminer S9K (13.5Th / 13.5TH/S / 14TH/S)
Hardware Platform
Linux
Operating System
Built-in
Item Weight
9.9 pounds / 4.5 kg
Product Dimensions
12.6 x 5.1 x 7.9 inches
321 x 129.6 x 200mm
Item Dimensions L x W x H
11.8 x 5.07 x 7.4 inches
Processor Brand
ATI
Chip
3 x BM1387 (10nm)
Processor Count
180
Computer Memory Type
DDR5
Hard Drive Interface
Solid State
Power Voltage
1148W / 11.60 – 13.00 Volt (DC Power)
Network Interface
Ethernet
Fans
2 x 12038
Noise Level
76db
(Reduce noise with Crypto Mining Rack Enclosure)
Temperature / Humidity
0 to 40 °C / 5 to 95%
Power Supply
The Antminer APW3++ for S9K PSU is the recommended power supply for safe and efficient Bitmain Antminer S9 Bitcoin mining.
SHA 256 – Bitcoin Mining Pools (AntPool and Alternatives to Bitmain Antpool)
AntPool (Recommended) (PPLNS / Free)
NiceHash (RESELL)
SlushPool (PPLNS / 2% Pool Fee)
ViaBTC (PPS+ / Free)
Poolin (PPS / Free)
The Present & Future of Nanometer Technology in S9K
The on-going miniaturisation of semiconductors allows ever greater computing power and electrical efficiency, but the process cannot continue forever with the current technology. The 10 nm fabrication process used in the manufacture of the S9K is a major improvement upon the 28 nm design common to other modern mining devices. Further, the design and manufacture of any 10nm Bitcoin mining hardware are likely to take at least a year.
Bitmain's BM1387 chip is built using TSMC's 10nm FinFET technology and, delivering a record-breaking 0.098 J/GHs, is the world's most efficient bitcoin mining chip in the consumer market. Each Antminer S9K employs 180 such chips to deliver more hashrate and efficiency than any bitcoin miner ever made.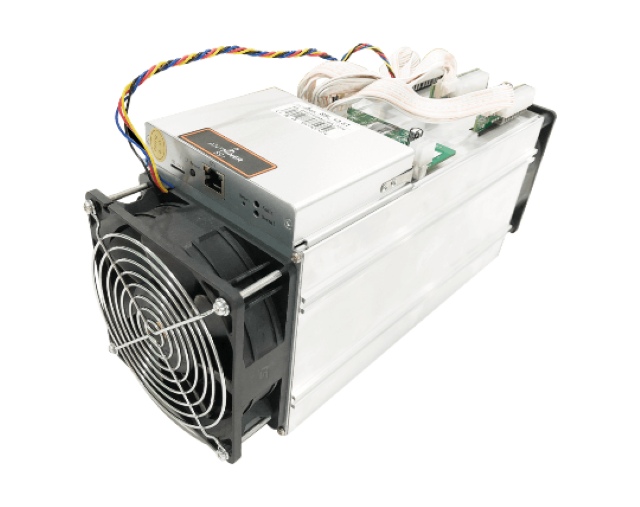 Difficulty
Difficulty changes every 2 weeks, usually to the upside.
Solo Mining Vs Pool Mining
Although the S9K is plenty powerful, a single unit is highly unlikely to find any blocks when solo-mining. Pool mining is the most efficient and practical way to mine Bitcoins.
Warranty
Bitmain supply their customers with a 180-day warranty, however, that warranty comes with limitations. For example, the warranty won't be valid if you overclock the miner (running it at a higher speed than it was designed to run). Also, if you use an inappropriate power supply or generate environmental damage to your miner you won't be eligible for a warranty (e.g. lightning strike, corrosion due to the wet environment).
FAQs
How to reduce the noise of Antminer S9K?
Try Crypto Mining Rack that can reduce Antminer S9K noise levels and manage heat. This will allow you to run Antminer S9K inside the office or at home. The Rack enclosure can accommodate up to 8 Antminer S9K machines per rack. Besides, Antminer S9K, you can run any ASIC miner with a similar form factor that of Antminer S9K.
What are the coins can you mine with Antminer S9K (SHA 256 Algorithm)?
Bitcoin (BTC), ACoin (ACOIN), Cure Coin (CURE), Bitcoin Cash (BCH), Peer Coin (PPC), eMark (DEM), Joule Coin (XJO), Unbreakable (UNB), Crown (CRW), Terra Coin (TRC)