Innosilicon T2T in Dubai, UAE
Innosilicon T2T (Turbo)– Ready stock available in Dubai (Call +971552305571 to order)
(UPDATED: Today) (VAT Invoice & DHL Delivery Available in GCC Countries)
INNOSILICON T2T-32T miner is the most powerful and efficient bitcoin miner in the world comparing with all other ASIC competitions for Innosilicon Mining (SHA-256 Algorithm). Higher the hash power, the better your odds of the miner paying for itself within a reasonable time frame. Naturally, much depends on the Mining Difficulty and Bitcoin price.
Judging value in this space is a complicated exercise, although it would appear that nothing vastly technologically-superior to the Innosilicon T2T-32T is likely to be released in the near future.
Buy / Sell Used Innosilicon T2T here. You can buy Innosilicon T2T-32T online with your credit card.
Innosilicon T2T-32T Specification
Brand Name
Innosilicon
Product Model Number
T2T (+32T Miner )
Hardware Platform
Mac
Operating System
BeOS
Item Weight
16.53 pounds / 7.5 kg
Product Dimensions
18.1 x 6.3 x 9.3 inches
460 x 160 x 236 mm
Item Dimensions L x W x H
15.7 x 5.9 x 7.08 inches
Processor Brand
AMD
Chip
FinFET (10nm)
Processor Count
1
Computer Memory Type
DRAM
Hard Drive Interface
Solid State
Power Voltage
2200W / 11.60 – 13.00 Volt (DC Power)
Network Interface
Ethernet
Fans
2 x 12038
Noise Level
82db
(Reduce noise with Crypto Mining Rack Enclosure)
Temperature / Humidity
5 to 45 °C / 5 to 95%
Power Supply
The miner +/- 10%, normal mode, at the wall, with 93% efficiency PSU for Innosilicon T2T-32T PSU is the recommended power supply for safe and efficient Innosilicon T2T Bitcoin mining.
SHA 256 – Bitcoin Mining Pools (AntPool and Alternatives to Bitmain Antpool)
AntPool (Recommended) (PPLNS / Free)
NiceHash (RESELL)
SlushPool (PPLNS / 2% Pool Fee)
ViaBTC (PPS+ / Free)
Poolin (PPS / Free)
The Present & Future of Nanometer Technology in Innosilicon T2T-32T
Innosilicon T2T-32T Miner is the new generation BTC mining product. Just as our T2-17.2T, it adopts the state-of-the-art semiconductor technology with the innovative dynamic frequency scaling architecture for added efficiency and reliability.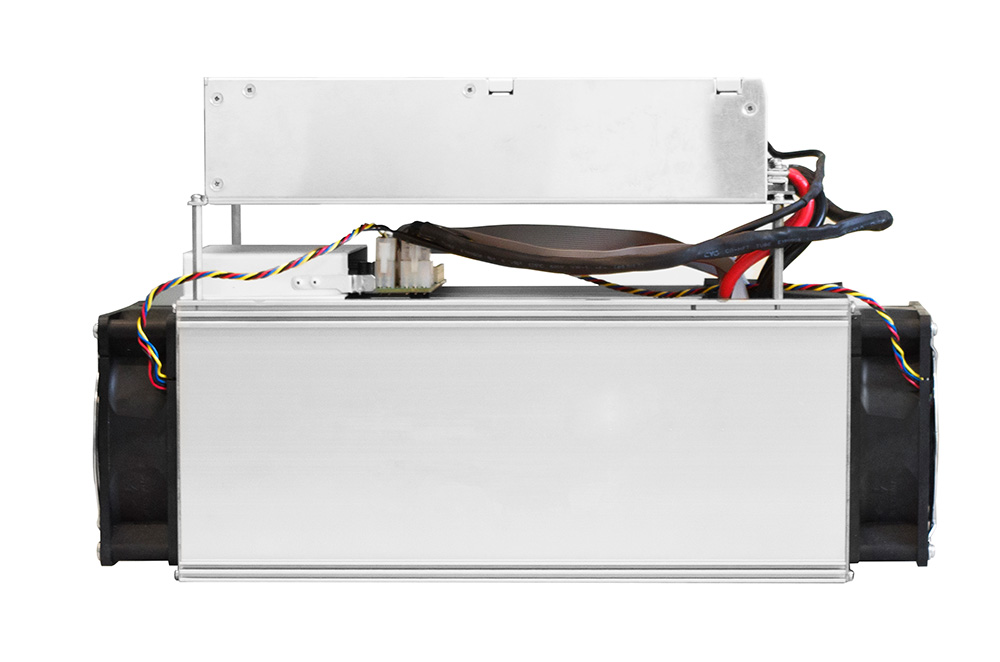 Difficulty
Difficulty changes every 2 weeks, usually to the upside.
Solo Mining Vs Pool Mining
Although the Innosilicon T2T-32T is plenty powerful, a single unit is highly unlikely to find any blocks when solo-mining. Pool mining is the most efficient and practical way to mine Bitcoins.
Warranty
Innosilicon supply their customers with a 180-day warranty, however, that warranty comes with limitations. For example, the warranty won't be valid if you overclock the miner (running it at a higher speed than it was designed to run). Also, if you use an inappropriate power supply or generate environmental damage to your miner you won't be eligible for a warranty (e.g. lightning strike, corrosion due to the wet environment).
FAQs
How to reduce the noise of Innosilicon T2T-32T?
Try Crypto Mining Rack that can reduce Innosilicon T2T-32T noise levels and manage heat. This will allow you to run Innosilicon T2T-32T inside the office or at home. The Rack enclosure can accommodate up to 8 Innosilicon T2T-32T machines per rack. Besides, Innosilicon T2T-32T, you can run any ASIC miner with a similar form factor that of Innosilicon T2T-32T.
What are the coins can you mine with Innosilicon T2T-32T (SHA 256 Algorithm)?
Bitcoin (BTC), ACoin (ACOIN), Cure Coin (CURE), Bitcoin Cash (BCH), Peer Coin (PPC), eMark (DEM), Joule Coin (XJO), Unbreakable (UNB), Crown (CRW), Terra Coin (TRC)